CHRISTMAS GIVING TREE
As a special new project in 2019, our church family donated food and money to provide Christmas Hampers and gift vouchers to families in and around the Mildura area where one of the missionary couples our church supports serves our God with the Presbyterian Inland Mission by sharing the Gospel message of Jesus with people in country areas.

This decision was taken as a result of the severe drought conditions being experienced by many families. The response below really does make it all worthwhile as we reach out in love to those in need…
"hello, my name is t—- or t— for short. i am residing in mildura. im messaging you and everyone there because our beautiful pastor colin and Allison suprised us by coming around home with groceries and IGA gift card and just sharing and spreading the christmas spirit and love. me and my sister koyo or coco were shock and surprised and so greatful for what we just received. the reason why we were speechless and shock because we were both stressing out about where are we gonna get some money to buy some food for Christmas. then two angels knocked on our door with groceries. i held my tears back and just kept saying to them thank you thank you so much. they explained to us where and who they got it from and thats the penrith presbyterian church. Yous dont know how much this beautiful gift helped us feed our 5 children for Christmas and the rest of the week. i have 3 girls and my sister as 2. we just want to say thank you so much for such a generous gift and we appreciate yous all and love yous.i thank god for your loving caring church and our amazing pastor collin and his beautiful wife Allison whos always watching and looking out for all of us here in mildura. i pray that god bless everyone of you abundantly throught out this Christmas and new years. we thank you again."
In 2019 also, small 'Happy Christmas' hampers were prepared by one of our regular Bible Study groups and delivered to elderly senior members of our congregation. 
Samaritan's Purse Christmas Boxes

This special project involves all of our members collecting (and donating throughout the whole year) a range of suitable items for packing into shoeboxes on the second Saturday in October each year… in 2018, the 369 boxes/presents packed by people at Penrith Church were distributed to children in the Phillipines as part of a program called 'Operation Christmas Child'.
TEAR Useful Gifts Catalogue

For many years a retiring offering at Christmas Eve services has been forwarded to support TEAR Australia, however, in recent years our church family has enthusiastically supported another TEAR initiative, 'The Most Useful Gifts Catalogue', by purchasing items such as goats, water wells, etc. for overseas communities.
Christmas Hampers – Supporting Our Community

For a number of years now, our church family has supported needy families in our community by donating a wide range of food and grocery items suitable for a delicious Christmas lunch.
Craft and a Cuppa

This activity runs on 3rd Saturday of every second month from 1.00 until 3.00pm in the church hall and everyone attending is encouraged to bring some type of sewing, knitting or craft project to work on whilst enjoying the fellowship of others over an afternoon tea and brief devotion.
Kids' Holiday Club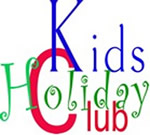 Our annual Kids' Holiday Club has been running for fourteen years now and gives us the opportunity to reach out to about 40 kids from Years 3-6 with a range of activities such as… Bible Stories and Teaching, Craft, Missions, Singing. It is held during one week of the Sept/Oct school holidays.
Annual Spring Fair
Our annual Church Spring Fair is an event involves our whole church family as we reach out in love to the wider community, with a variety of home-made goods, cakes, jams and pickles, books, etc… with activities for children and free Gospel themed 'sample bags'.
PWA Annual Market Project

Each year, the ladies of our two PWA groups actively support the State PWA Park Patrol for the homeless persons in Sydney by knitting beanies and by providing warm socks, etc and also make jams and other items for sale at the Market Day stalls.