APRIL, 2020
Jesus: The Saviour
And we have seen and testify that the Father has sent his Son to be the Saviour of the world.   (1 John 4:14)
Most people do not think they need saving until they get into trouble. Several years ago, I was swimming with a pool noodle at Edith Falls in the Northern Territory. On the way out, I met a group of people swimming back from the falls, but one of them, an older man was in great difficulty. He underestimated the state of his own health and the distance to the falls across the pristine pool. He was looking exhausted and those around him were struggling to keep him afloat. Then I turn up with my pool noodle. I get him to float on his back, holding the noodle to his chest and relax – stop kicking and flailing and let me do the work. I then took a hold of him and began swimming to shore. Every now and then, he would start kicking or flail an arm, and I would say, "Stop, lean back, relax. You don't need to do a thing." Eventually, we made it shore. He recovered after his ordeal. Then I picked up my noodle and swam out to the falls.

We all need a Saviour, but not to rescue us from drowning in water, but from drowning in sin and death. Although the situation is worse than that – because it is as though we have drowned – sin and death has got the better of us. We need a life-saviour who will pull us out of the depths of sin and death and breathe the life back into us. Enter Jesus – the one announced Saviour. He is the one who rescues us. As we look at some of Jesus' names and titles, in this edition of Contact we consider how Jesus is our Saviour.
Often when the Scripture talks of Jesus as the Saviour, it is salvation from our sins. In Matthew's gospel, the angel says to Joseph:
You are to give him the name Jesus, because he will save his people from their sins. Matthew 1:21
The name Jesus, the Greek form of Joshua, means "the LORD saves". There are three aspects we can consider of how Jesus is our Saviour and rescues us from our sin. Each corresponds with three grammatical tenses – past, present, future.
Jesus saved us from the punishment of sin: God made us alive with Christ even when we were dead in transgressions – it is by grace you have been saved (Ephesians 2:4). We have been saved from sin. Jesus when he died on the cross took the penalty against sin that was ours. He died in our place. By his resurrection, he overthrew the rule of death over believers, and so now we have life with him. We no longer fear that our sins will be held against us because Jesus has gained forgiveness for us.
Jesus is saving us from the power of sin: For the message of the cross is foolishness to those who are perishing, but to us who are being saved it is the power of God (1 Corinthians 1:18). At times, when the Bible talks of salvation it is in the present tense – we are being saved. Jesus achieves for us more than forgiveness of sins but also is breaking sin's rule over our lives. Jesus pours out the Spirit of God upon us who applies Jesus death and resurrection to our lives in a work of transformation. We are to live by the power of the Spirit, putting to death the misdeeds of the body (Romans 8:13) and growing in the fruit of the Spirit: love, joy, peace, patience, kindness, goodness, faithfulness, gentleness and self-control (Galatians 5:22-23); so that we might become more and more like Jesus. (2 Corinthians 3:18).
Jesus will save us from the presence of sin: Since we have now been justified by his blood, how much more shall we be saved from God's wrath through him! (Romans 5:9). Scripture can talk about salvation as future. It talks of the day when Jesus will appear and the day of judgement. On that day we will be saved from the wrath of God to enter into the New Creation and live with God forever. We will be with Jesus and free from sin and death. No more wrestling with sin. No more being unable to see and know God clearly because of sin living in us. We will be saved from the presence of sin to know the living God.
Jesus is our Saviour who saves us from our sin, but he does more than that. Too often we think 'Jesus is my Saviour'. This is true for all who trust him, and we should think this. We also need to think bigger than this too. John declares that Jesus is "the Saviour of the world" (1 John 4:14). Jesus' salvation is bigger than our own personal salvation. It is nothing less than the salvation of the whole world. The whole world has felt the consequences of sin. The creation itself is broken and frustrated by sin caught in decay and death. Jesus saves the world and sets it on a course to free the whole of creation from its bondage to decay (Romans 8:20-21). Aren't we experiencing that decay and frustration at the moment in these days of pandemic?  He saves us as part of a new humanity, and just as the fall of the old humanity led the creation into ruin, the new humanity in Christ looks towards a renewed creation in the new heavens and new earth to come. Do you comprehend of how big God's salvation is?
Is Jesus your Saviour?
Have you trusted in him to save you from the punishment of your sin? Trust – it is like that man had to do nothing but float and trust me to do the work. Trust in Jesus and that there is nothing you can do because he did it all on the cross.
Are you trusting in him to save you from the power of sin? Seek the power of the Spirit to put to death your sin and live your life to know God. Live out the death and resurrection of Jesus in your life and offer yourself up to him to be transformed by him and live a new life.
Are you looking forward to the day Jesus returns and saves us from the presence of sin? Our hope in Christ is that we will live with him in a new Creation. There will be no heartache, no tears, no pain, no death, no COVID 19. There we will see God and worship him forever more.
~ Steve

---
FEBRUARY, 2020
JESUS: THE SON OF GOD
Through the Spirit of holiness he was declared with power to be the Son of God by his resurrection from the dead.  Romans 1:4
What's in a name? In the West, a name is just a label that we call people by. The meaning of that name does not necessarily have any connection with who that person is. But sometimes we get nicknames that connect with who we are. I have had many nicknames, like Crusty, Sideshow Bob and Leo Sayer. Apparently, it is something to do with my hair. Perhaps we might also think of titles we might receive as an indicator of education and position – Mr, Mrs, Dr, Rev, Sir, Dame, Honourable. In the gospels Jesus is recognised by many names and titles as they speak about who is and what he does. In this edition of Contact we explore what the title 'Son of God' means.
For most of us, when we hear the title Son of God we hear it referring to Jesus as the second person of the Trinity – Father, Son and Holy Spirit. It means that he is divine, God become flesh to live among humanity and rescue us from our sin. This is very clear in John's gospel in passages like John 5:17-23, which see the Son as equal with God the Father. But did you know that there are at least three other meanings for the title "Son of God", that help us to more fully understand who Jesus is.
In Exodus 4:22, the Lord calls Israel his firstborn son. Israel, is then, called the son of God. This is in the spotlight in Matthews account of Jesus' temptation in the desert (Matthew 4:1-11). Just as Israel was tempted in the desert and grumbled and complained against God, now we see Jesus out in the desert and he is tempted, but he trusts God. He gives his answers to the Devil from the book of Deuteronomy, Moses speeches before entering the Promised Land reflecting on their desert wanderings and imminent entry into the Promised Land. Each of the three tests begins with the words, "If you are the Son of God…" Through this temptation, Jesus is presented as the Son of God, the true Israel who does not fall to temptation and fulfils everything Israel was meant to be.
The temptation of Jesus in Luke 4:1-13 has a bit of a different spin. The genealogy before finishes by calling Adam, the first human created, the son of God. Then, with that designation ringing in our ears, Luke proceeds to the temptation of Jesus, with the Devil saying to him "If you are the Son of God…" But in Luke's gospel it is not only Israel's own temptation in the wilderness that is brought to mind, but Adam's temptation in the garden. Jesus is presented as the Son of God, a second Adam who is the beginning of a new humanity who succeeds where Adam failed.
In 2 Samuel 7 God promises to David a kingdom, promising that he will raise up one of his offspring to succeed him, and that his house and kingdom will endure forever. God says of David's son, "I will be his father and he will be my son" (2 Samuel 7:14), a promise echoed in Psalm 2 which was likely read at the coronation of a Davidic king, He said to me, "You are my Son, today I have become your Father." So, the title of David's sons who sit upon the throne, is Son of God. So, for Jesus to be the Son of God, it points to him to be a son of David who receives the kingdom that God promised he would give to one of his descendants.
The meaning of the title Son of God then presents Jesus as the second person of the Trinity, God himself become one of us. He has also come as the true Israel to fulfil all that Israel should have been. He comes as the second Adam as the beginning of a new humanity and so represents before God all who put their trust in him. He comes as the promised son of David, the king who inherits the eternal kingdom promised to David.
In teasing out the various understandings of "Son of God" it should cause us to step back and be in awe of Jesus and God's amazing plan in him. We are to bend the knee in reverence before him, that he is God's king, with the full authority of God himself. We are to trust in him as the one who achieved our salvation as the true Israel and second Adam and so represents us before God and brings us into his eternal kingdom.
~ Steve
---
DECEMBER, 2019
WALK HUMBLY WITH YOUR GOD
He has showed you, O man, what is good. And what does the LORD require of you?    To act justly and to love mercy and to walk humbly with your God.                              Micah 6:8
"Let's go for a walk." There is something about walking that is conducive to conversation. Walking side by side, whether it be to a common destination, or to nowhere in particular, is great for getting to know someone, or to talk about a particular issue, or even to pray with someone (but keep your eyes open! You do not want to walk into a tree.) The mouth moves with the legs, the mind jogs along with the motion, conversation is synchronised with your steps.
Here we see God would have us walk with him. It is an invitation into a relationship with him.  It is to experience conversation and connection with him as together we head in his direction, towards the destination that he determines. We walk humbly, because he takes the lead on this hike. When the Bible talks of walking with God, it is a metaphor for how we do life. If life is a journey we do it with God, living each day in conversation with him, following his lead, listening to his word, obeying his voice. It is the life of faith that knows that God is trustworthy and can be relied upon, even if life's terrain gets a little rocky and rough.
And God is not asking something of us that he does not first do. At the very beginning, God walks in the garden and when the people he made do not appear to walk with him, he calls out, "Where are you?" He knew where they were. His words were a conversation starter. They needed to talk. There was a problem. The people had decided to walk away from God. They followed their pride – they would set the direction. They would decide what is right and wrong. They rejected God as their King. They rejected his invitation to walk with him. Their sin led them away from God into a place of misery, disconnection and conflict.
That long walk away from God continues through generations. Humans deciding to map out their own journey. People refusing to listen to God's invitation to walk with him. This is the world we live in. We all are guilty of it. We all experience the disconnection from God in some way – emptiness, sadness, a sense of something lost, a feeling that there is more to life. The prophets – like Micah – called for people to walk with God. Too few listened.
You would think God would give up on humanity. But he does not. God steps into history. He walks into human society. He speaks to us as one of us.
John puts it this way:
"The Word became flesh and made his dwelling among us. We have seen his glory, the glory of the One and Only, who came from the Father full of grace and truth."                      John 1:14

Christmas marks a turning point in the history of the world. God refuses to let us keep walking away from him and he steps into our world to walk with us. He becomes one of us. He draws alongside us. He enters into the pain and hardship of life. He suffers the heartache of life that sin brings. The baby in a manger shows us God stepping from heaven to earth.
Think about this. God entered our world as a baby. His first steps among us he was carried as a vulnerable babe in arms. Others were responsible for where he went. Even as Jesus grew up, he was obedient to his parents and followed their direction. He began his walk following people. But he did it in obedience to a greater goal and heeding his heavenly Father's voice.
This Christmas we again hear Jesus named "Emmanuel", meaning "God with us". God has become one of us. He walked among us. And that journey saw him walk to the cross, where he was crucified and died taking the penalty for our wayward wandering away from him. He walked to his death to return us back to God, to walk with him in faith and humility, so we might enjoy conversation and connection with him.
Christmas reminds us that God has walked with us and now invites us to walk with him, to trust in Jesus and follow where he leads, to listen to his words and find our rest in him, to remain with him and enjoy his love and grace.  Jesus says,
"I am the light of the world. Whoever follows me will never walk in darkness,
but will have the light of life."                       John 8:12
            Do you hear God's invitation to walk with him?
                     Will you live life walking humbly with your God?
                                                                                         ~ Steve
---
OCTOBER, 2019

Loving Mercy
And what does the LORD require of you?
To act justly, and to love mercy and to walk humbly with your God.
Micah 6:8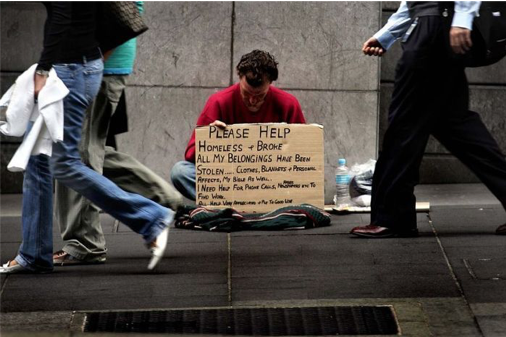 He sits on the footpath against the cold concrete of the towering building. His clothes are ragged, dirty. His face hidden by a scruffy, tangled beard. He is hunched over looking at the ground. The acrid odour of sweat exudes from his body. A sign leans against him, held by a grimy hand, it reads: Help. I have no job. I have no food. I have nowhere to go. A threadbare cloth is spread before him, a few silver coins gleam in the morning light. Around him, people march along the footpath, a torrent of people on the way to work or going about some other business. Some glance at the man. Some dodge around him with barely a thought. Occasionally a coin flicks from the crowd to land on his mat. He is largely ignored and unnoticed by most walking past.
You know the scene. You have been there, a part of the crowd. How do you react? You can pretend you did not seen him and walk with the rest of the crowd. You can throw him a few coins. You can buy some food and give it to him. You can sit down next to him, find out his story and situation and consider how to help him. I think too often when confronted with a situation like this we rationalise away mercy. We think, "I haven't got the time to stop. Places to be." Or, "If I give him money he'll probably spend it on grog and smokes." or, "There's so many others in his situation, I can't help them all."
God says we are to love mercy. What does this look like? How might it change the way we react to people like this man, sitting on the footpath?
So, what is mercy? It is to give someone what they have not earned or deserved. This is demonstrated when it is within our power or right to punish or harm someone but we show compassion and forgiveness. It is shown when we show goodness and kindness to another person who has done nothing to warrant or deserve such kindness. Mercy looks beyond what a person deserves, to give them what can only be theirs through benevolence.
Mercy runs against the attitudes of our society. One of the big narratives in Hollywood movies is the revenge plot. The protagonist or someone he loves is wronged, and what unfolds is a story of violence and fury to exact revenge. We see it in everyday life. Respect must be earned. You get what you deserve. You wrong me, and I will get you back.
But mercy is costly. We see mercy most clearly in the cross, when Jesus gave his life for us. He does not give us the justice we do deserve and the penalty for our sin. He takes our punishment and gives his life. To show us mercy, Jesus had to die on the cross. God is a God of mercy and he pays for our mercy with the precious blood of his Son. We have been shown mercy, and so we are now to bear the character of the God who has given us mercy. We are to be merciful as he is merciful.
In Micah 6:8 we are to love mercy. Often when we show mercy we hesitate, we can feel a reluctance, a slowness to act. We do not like the disruption it brings. We do not like being taken away from our daily work or recreation. We rationalise wondering whether the person is deserving or not. We wonder whether we should act to help, but what we are really asking is do we want to help.
Loving mercy begins by seeing our own need for mercy. It is feeling the weight of how we have sinned against God and deserve punishment, but seeing that God has given us mercy. We are to love the mercy God has shown to us. Mercy that makes us his children. Mercy that frees us to live for him. Mercy that is to shape our lives.
Loving mercy is being committed and devoted to showing mercy as God showed us mercy. It is seeking the other person's good whether they deserve it or not. It is developing an eagerness to take opportunities to show kindness to others, not only those you know and love, but to the stranger you hardly know. It is when that person fails you, to deliberately decide not to hold it against them. It is when that friend says some horrible, ugly comments about you, to extend forgiveness and grace. It is when that brother or sister in Christ at church stumbles and falls into sin that we show them kindness and draw alongside them to love them and help them live for Christ. It is when we see that person without necessities that we act to help them. We are to love mercy until it becomes a reflex, an ingrained instinct.
And remember mercy is costly. It will cost you your time, your money, your energy. But you will grow in your relationship with God as you imitate the costly mercy he has shown us.
Where are your opportunities to show mercy?
How will you plan to show mercy to others?
~ Steve
---
AUGUST, 2019

The Search for Justice
He has showed you, O man, what is good. And what does the LORD require of you?
To act justly and to love mercy and to walk humbly with your God (Micah 6:8)
As a young Christian, I was enthusiastic to let everybody know about Jesus. Every opportunity I got I spoke with people about the good news we have in Jesus, whether it was classmates at university, workmates at the supermarket or people on the bus and train. There is one of those conversations I remember very clearly. It was with a young lady. We were deep in the gospel, talking about sin and how in Christ we are forgiven all of our sins. She looked deeply troubled, and then her emotion spilled over into her words. She had had an abortion and she was feeling overwhelmed with guilt and shame and so desperately wanted forgiveness. The last words I was able to give her was how those who come to Jesus and trust in him can be forgiven all their sins and have their guilt wiped away – even abortion.
Over the last couple of weeks we have been seeing on the news an abortion bill being rushed through our NSW Parliament. It is giving little time for the public and interested organisations to give feedback and comment on the bill. The bill allows for abortion for any reason up until 22 weeks and requires the approval of two doctors for anything over 22 weeks up until birth. It currently allows abortion for sex selection.
Hearing this bill, I feel tremendous grief. Our society is allowing for the murder of the most vulnerable who have not got a voice for themselves. Names and terms are changed to dehumanise the human life in the womb and excuse the act. A recent article in the Guardian titled, "Why the Guardian is changing the language it uses to describe abortion bans"[1] explains how they will now talk of the "fetal heartbeat bill" in the US as the "six-week abortion ban", and instead of "pro-life" they will use the term "anti-abortion", but they will retain "pro-choice" instead of "pro-abortion". The impact of this changes the way people think about abortion. It makes it sound more palatable, but in reality it obscures what is actually occurring: the killing of life in the womb.
But the grief I feel is only a shadow of the grief God must feel. In Genesis 6, God sees how great humanity's wickedness had become, and how consequently the earth had become corrupt and filled with violence. And how does God respond: "The Lord was grieved that he had made man on the earth, and his heart was filled with pain." The language of this verse has an emotional intensity, and brings to mind a dark torrent of pain that heaves through the lungs with great sobs and hot furious tears streaming down the cheeks. And here it describes how God reacts to wickedness and violence – with deep relational pain.
Throughout the Bible we hear God's desire for justice, a voice that reaches particular clarity in the prophets:
The vineyard of the LORD Almighty is the house of Israel,
and the men of Judah are the garden of his delight.
And he looked for justice, but saw bloodshed;
for righteousness, but heard cries of distress.
                                                                                                 Isaiah 5:7
Woe to those who make unjust laws,
to those who issue oppressive decrees,
to deprive the poor of their rights and withhold justice
from the oppressed of my people,
making widows their prey and robbing the fatherless.
                                                                                         Isaiah 10:1-2
God seeks justice. So too we, as his people, should seek justice. God cries out through the prophet Isaiah:
Your hands are full of blood; wash and make yourselves clean.
Take your evil deeds out of my sight!
Stop doing wrong, learn to do right!
Seek justice, encourage the oppressed.
Defend the cause of the fatherless,
plead the case of the widow.
                                                                                               Isaiah 1:15-17
And who can forget Micah 6:8 and the call "to act justly".
It is for justice that Jesus went to the cross. He died for the unjust, for we who practice wickedness and perpetrate injustices, so that we might be clothed in his justice and transformed to act justly. We, as God's own people, must take the time to hear God's heart for justice, and be a voice for the voiceless, to stand for the defenceless, to proclaim God's justice revealed in Jesus and his offer of forgiveness and new life to live justly.
How can we do this?  Here are a few things to get started:
Firstly, pray. Pray for God to open your eyes to injustices in our society. There are many different issues out there, and it is impossible to advocate for all of them, so pray for which issues God will have you act on.
Secondly, speak to people. It is very easy to be detached from an issue, but that changes when we have personal involvement. To speak to people who are personally affected by an injustice, like a mum who is being pressured to have an abortion because her baby is diagnosed as having down syndrome. A friend of mine advocates for asylum seekers, particularly those who have been on Manus for many years. She and her family write to them and have formed a relationship with them. They have got to know a few Christian men really well. They know the personal cost that Australian policies are having on these people. For the Mannyx family, we are concerned with slavery in the world, and we support the ministry of Destiny Rescue and are one of the sponsors of a house in Thailand that is a home for girls rescued from slavery.
Thirdly, act. Look for ways to act. There are many ways that we can act for justice in this world. We can write to parliamentarians. With the rise of the abortion bill, I have written to Stuart Ayers, our local member, and written to the Parliamentary inquiry set up by the Upper House. Write to our politicians, politely and clearly, to let them know where you stand. You can give money to a cause. You can raise awareness as you talk to people or through social media. You can go to events that seek change around these issues of injustice.
Fourthly, be humble. Do not demonise the perpetrators. Show everyone love and respect, and offer grace, as God has given you grace that covers all your offences. Do not shout and scream, rather be gentle and firm, and demonstrate God's love as you stand for his justice. Careful that you do not look with contempt on others who do not share your cause.
How can you keep in step with God's desire for justice for the vulnerable, helpless and oppressed?
Three areas of injustice you can act on:
Abortion:
Currently there is a bill before the NSW Parliament in regard to abortion called the Reproductive Health Bill. It enshrines abortion in law and includes the possibility for sex selective abortion and abortion up to birth. The bill has been passed in the Lower House is currently been delayed in the Upper House until mid-Sept.
There are several ways you can act:
Write to our politicians about the issue. Submissions have ceased to the Upper House but write to Stuart Ayers or Premier Gladys Berejiklian. Let them know where you stand on the issue.
Sign a petition against the practice and against the bill.
Join a group like Diamond Women Support who seek to help women in the face of unexpected pregnancies and offer alternatives. https://diamondwomensupport.com/
Refugees:
There are 70.8 million forcibly displaced people worldwide. 41.3 million are internally displaced – that is leaving their homes within their own country. 25.9 million are refugees in other countries fleeing conflict and persecution. 3.5 million are Asylum seekers who are waiting for applications for sanctuary to be processed to enter another country.
There are several ways you can act:
Write to our federal politicians about the issue, such as Prime Minister Scott Morrison and our local member Melissa McIntosh. You can write about Australia's policies regarding refugees in Papua New Guinea. Currently there are at least 250 refugees in processing centres in PNG. They have been in this situation for about six years. They have been placed there by the Australian government and have not been treated fairly.
You could become more actively involved. Jericho Road, (Presbyterian Social Services) gives practical ways of getting involved. https://jerichoroad.org.au/refugees/
Slavery:
There are 40+ million people in slavery today. Slavery is a multibillion dollar industry with human trafficking generating $150 billion dollars annually. About 25% of slaves are children. Slavery can range from the sex industry to forced labour.
There are several ways you can act:
Buy products that do not exploit workers overseas. The Ethical Fashion Guide put out by Baptist World Aid can help with making those decisions. https://baptistworldaid.org.au/resources/2019-ethical-fashion-guide/
Support organisations like International Justice Mission https://ijm.org.au/ and Destiny Rescue https://www.destinyrescue.org.au/ in their work to end slavery.
~ Steve
[1] https://www.theguardian.com/world/2019/jun/07/abortion-the-guardian-style-guide
JUNE, 2019

Training to Use a Sword
This year, I have taken up a new sport. I have hung up the soccer boots, and taken up a sword to do Fencing. The first six weeks I have learned the basics – how to position and move my feet, how to hold a sword (a foil), how and where to make a strike, how to change a line, how to make an attack, how to execute a parry and a riposte (an immediate attack after a parry) – and then finally, last week, I had my first bout. The combat is fast, intense. I am trying to parry on-coming sword thrusts while at the same time landing an attack myself. I have to think quickly, employ everything I learn, swiftly counter and then lunge into the opening. It requires finesse and strategy.
Throughout the Bible the word of God is referred as a sword. Let me show you a couple verses.
Take… the sword of the Spirit, which is the word of God. Ephesians 6:17
For the word of God is living and active. Sharper than any double-edged sword, it penetrates even to dividing soul and spirit, joints and marrow; it judges the thoughts and attitudes of the heart. Hebrews 4:12
The Bible is presented as a spiritual weapon, and as such is for engaging in spiritual battle, defending against spiritual attack and landing a strike against spiritual enemies.
In Matthew 4:1-11 we find Jesus parrying attacks from the Devil.
The Devil's first attack: "If you are the Son of God, tell these stones to become bread."
(A temptation to circumvent human weakness using divine power.)
Jesus' Parry:          "It is written: Man does not live on bread alone, but on every word that comes from the mouth of God."
The Devil's second attack: The Devil takes Jesus to the highest point of the temple.
"If you are the Son of God, throw yourself down.
For it is written:
He will command his angels concerning you,
         and they will lift you up in their hands,
  so that you will not strike your foot against a stone."
(A temptation to demand God prove his love towards Jesus.)
Jesus' Parry:   "It is also written: Do not put the Lord your God to the test."
The Devil's third attack: The Devil shows Jesus all the kingdoms of the world.
"All this I will give you if you bow down and worship me."
(A temptation to gain power and authority without going to the cross and so turning his back on the Father.)
Jesus' Parry and Riposte: "Away from me, Satan! For it is written: Worship the Lord your God, and serve him only."
Jesus wins.
Each time the devil presses a spiritual attack, Jesus parries with the word of God straight from the book of Deuteronomy.
We live in a world that throws ideas and thoughts at us that are contrary to God's word and reality. Philosophies and worldviews make false claims on our lives and demand our conformity. The attack can come from anywhere – TV, internet, work, school, friends, family, our very own hearts. Are we prepared to face an attack pressed forward by the world? The Psalmist says: I have hidden your word in my heart that I might not sin against you. Psalm 119:11
We need to see the oncoming attack and then parry with God's word. Take these spiritual attacks and a parry from God's word:
Attack: "You're not good enough for God. How could he love you?"
Parry: For God demonstrates his love for us in this: while we were still sinners Christ died for us. Romans5:8
Attack: "You should be proud of your good efforts. You've earned your right to be called his child."
Parry: For it is by grace you have been saved through faith – and this not from yourselves, it is the gift of God – not by works, so that no one can boast. Ephesians 2:8-9
Attack: "The Bible is irrelevant. We have outgrown the Bible and we know better."
Parry: "Heaven and earth will pass away, but my words will never pass away," [said Jesus.]   Matthew 24:35
Attack: "You can do want you want, say what you want, live how you want."
Parry: You were taught, with regard to your former way of life, to put off the old self, which is being corrupted by its deceitful desires; to be made new in the attitude of your minds; and to put in the new self, created to be like God in true righteousness and holiness. Ephesians 5:22-24
Then finish each parry with a riposte and worship God your Creator and Redeemer and trust in him. Do not be conformed to the pattern of this world but be transformed by the renewal of your mind. Romans 12:2
This is to be more than proof texting, it is important to understand these verses in their context, the point is to meet the falsehoods inherent in different world views with God's truth and to "take captive every thought to make it obedient to Christ." 2 Corinthians 10:5
What spiritual attacks do you feel are aimed at you? Where are you tempted to listen to these falsehoods? How can you parry with the word of God?
                                                    ~ Steve
APRIL, 2019

Looking for Jesus in the Wrong Place
"Why do you look for the living among the dead? He is not here; he has risen!"
Luke 24:5-6
In modern Jerusalem there are two historical sites relevant to the resurrection of Jesus: the Church of the Holy Sepulchre and the Garden Tomb. The first may be the historical site of the resurrection, or at least close to it. The second is most certainly not the historical site.
Entering through the doors of the Church of the Holy Sepulchre I found myself confronted by throngs of tourists and pilgrims. The dim light of the interior is regularly punctuated by camera flashes. The voices of the crowds reverberated through the complex, leaving no place of quiet and peace. At places of supposed significance to the life Christ, pilgrims gathered – the slab reportedly where Jesus body was lain, the place where the cross was put in the ground when Jesus was crucified, the very tomb where Christ was put. People sought to get close, to touch where Jesus had been, to get a blessing, to have a prayer heard. Anything of historical significance was unrecognisable so smothered with the religious trappings of hundreds of years.
The Church was a mash of denominations competing for a piece of real estate in this esteemed site: Roman Catholic, Greek Orthodox, Armenian Apostolic, Coptic Orthodox, Syriac Orthodox and Ethiopian Orthodox. Apparently, the rivalry between these groups can sometimes become physical. In July 2002, a brawl erupted between Ethiopian and Coptic monks on the rooftop about who controlled the space. It sent one monk unconscious to hospital and another with a broken arm. The Church felt like a chaotic mess – a construction of cluttered traditions, a conclave of competing groups, a cacophony of clamouring tourists and pilgrims. I left thinking, where is Christ in all of this? I saw little that spoke of the Christ in the Scriptures.
Wikipedia writes, "Protestants have no permanent presence in the Church [of the Holy Sepulchre]. Some Protestants prefer the Garden Tomb, elsewhere in Jerusalem, as a more evocative site to commemorate Jesus' crucifixion and resurrection."[1] Certainly, the site of the Garden Tomb has a very different feel. There were fewer people. It was a quiet garden, peaceful, tranquil. And throughout the gardens are Scriptural quotations declaring the truths of the resurrection, like:
Jesus Christ declared with power to be the Son of God by the Resurrection
from the dead.   (Romans 1:4)
Jesus said, "I am the Resurrection and the Life."   (John 11:25)
Passing through the garden, I came to the tomb. It stands open, without adornment, and empty. Although dating to close to the time of Jesus, it is most certainly not the tomb that Jesus was laid in, but it does give some sense of what the women may have seen on that early morn. The site of the Garden Tomb serves to point away from itself – the tomb is empty, he is not here, he is risen! I left thankful for the resurrection of Jesus. He has risen from death and is no longer found in a grave. He lives, and is found by all who seek him in repentance and faith.
Two sites. Two very different experiences. Perhaps the words of the angel of that Easter morn should be heeded:
"Why do you look for the living among the dead? He is not here; he has risen!"
Luke 24:5-6.
No more is Jesus found among the graves and tombs where he was buried. He is not found among dead works and traditions that obscure Christ with unnecessary rules and requirements. He is not among competing religious men vying for a piece of land with purported significance, who fail to love their neighbours. Jesus has risen from the dead and has moved on. He reigns at the right hand of God.
We should heed the words of Jesus, who says,
"I am the resurrection and the life. He who believes in me will live, even though he dies; and whoever lives and believes in me will never die. Do you believe this?"
John 11:25-26
Jesus is found by faith. He gives life to all trust in him. In Christ, we are adopted as children of God (John 1:12-13) and we can meet with him anywhere and anytime because he lives in us by his Spirit. (Romans 8:11). Have you reached out to the Lord Jesus in faith? Have you trusted Jesus for a new life of love and truth in him?
If you confess with your mouth, "Jesus is Lord," and believe in your heart God raised him from the dead, you will be saved.       (Romans 10:9)
~ Steve
DECEMBER, 2018

Promise in the Poetry
The hymn, O Come O Come Emmanuel, is a song of longing and heartache sung just before Christmas.
O come, o come Emmanuel
and ransom captive Israel
who mourns in lonely exile here
until the Son of God appear…
It paints a picture of the yearning that the Israelites experience at the time the Psalms were brought together in a single volume.
The book of Psalms was compiled at a time of heartache for Israel. It is after they have returned from Exile. The city of Jerusalem and the temple were in ruins and had to be rebuilt… and even when they are rebuilt, it is nothing like what it was. When Solomon built the first temple, the glory of the Lord filled the temple, and the priests were unable to enter it. When the second temple was built, the Lord did not descend in glory. It was as though they had returned to the land, but the Lord had not returned to them. It was as though while physical exile had ended, spiritual exile continued. There was also no king of David upon the throne. They were without a king to rule them. It leaves a question hanging… what about God's promise to David, to always have one of his descendants upon the throne? Had God's promise failed?
This is the context that the book of Psalms is compiled. An Israelite sits with the songs of people of God scattered around him. Songs that give expression to heartache and joy, to thanks and awe. Songs that teach wisdom. But there are other songs, royal songs, that sing of victory and the rule of Israel's kings, songs with lines like:
I will proclaim the decree of the LORD:
He said to me, "You are my Son,
today I have become your Father.
Ask of me,
and I will make the nations your inheritance,
the ends of the earth your possession.
Psalm 2:7-8
The LORD says to my Lord:
"Sit at my right hand
until I make your enemies a footstool for your feet."
The LORD will extend your mighty sceptre from Zion;
You will rule in the midst of your enemies.
                  Psalm 110:1-2
These are Psalms sung in celebration of the king, sung at coronations, and victories, and feasts. Songs that recall God's promise to David: Your house and your kingdom will endure forever before me, your throne will be established forever. 2 Samuel 7:16. But as the Psalms are arranged, gathered into five books, these Psalms must have stood out like a kick in the teeth. The Davidic kings had failed. It had been all downhill after Solomon. They had been overthrown by Babylon, overrun by their enemies. Surely, would it not be better to discard these Psalms? The kings had failed, God had not returned to them, these songs would only serve to rub salt in the wound. And yet these Psalms are included in the Psalter. Why? Because these Psalms were the promise for a better king.
The Davidic kings had failed, but God had not failed. God still loved his people. These royal Psalms for kingly occasions now become beacons of promise. They speak of a better king to come, a king who will not fail, a king who will fulfil God's promises to David, a king who will rule over God's people and all nations, a king who will defeat the enemies of the people of God. Every Psalm that sings of the king, every lyric that makes mention of the anointed one, rings with hope of the great King to come. Every Psalm that bears the name of David, causes the worshiper to hope in the son of David yet to come.
Then, 450 years after the Psalms had been compiled, Israel struggles under foreign rule. They are a part of the Roman empire, and Herod the Great enforces Roman rule. Herod is a tyrant. His secret police monitored the populace. He prohibited protests. Opponents are removed by force. He taxes the people heavily. Yet at this time, an angel appears to a young girl and says to her:
"You will be with child and give birth to a son, and you are to give him the name Jesus. He will be great and will be called the Son of the Most High. The Lord God will give him the throne of his father David, and he will reign over the house of Jacob forever; his kingdom will never end." Luke 2:31-33
The promise of for a new king, a great king, a descendant of David… this promise is fulfilled in the birth of Jesus. The promises in the Psalms look forward to the birth of the Christ (Christ means "Anointed One"). Christmas sees the hope of the Psalms realised in Jesus. God steps into the darkness of our lives to bring the light of promise. God will deliver his people. God will rescue them from their enemies – sin, the world, the devil and death. God brings his chosen King. Joy to the world the Lord is come! Let earth receive her king!
The Psalms call us to faith. They call us to trust in God's promises even when it is hard to see how God is keeping those promises. They call us to look with hope to the promised king – to Jesus – and trust in him that he rescues us and returns us to God and will one day come to bring us home to God. We may feel like we are in Exile. We are in a world that wants nothing to do with God. We can experience heartache and loneliness. We yearn, longing for a better place. The Psalms point us to Jesus, the Son of God, to put our hope in him for an end to Exile and to live with God in his home, where Christ rules upon the throne of heaven. Where is your hope this Christmas? Are you trusting in Jesus, the promised King?
Rejoice! Rejoice!
Emmanuel shall come to you, O Israel.

                                                                                                                                                                                                               ~ Steve
OCTOBER, 2018

Wisdom in Verse
Teach me your way, O LORD,
and I will walk in truth;
give me an undivided heart,
that I may fear your name.
Psalm 86:1
How is it that we learn? Perhaps when we think of learning, we think of school, sitting at a desk, listening to a teacher. Perhaps we think of books, pouring over pages of information. Perhaps we think of parents, imparting values, giving instruction. What we find in Psalms is that they not only give voice to human experience whether joy or pain, they not only give voice to our worship in thanks and praise, but the Psalms also are designed to teach us. Imbedded in the Psalms are God's truths which have been tried and tested in the experience of life.
There is a deliberate structure to the book of Psalms. Sometimes it can feel like it's a collection of songs and prayers that have been thrown together, but when we stand back we can see otherwise. The Psalter is arranged into five books, hymnals if you would prefer. Five hymnals for the five books of the Torah, the first five books of the Bible, God's law. It draws attention to the fact that the Psalms are about life lived out in light of God's revealed truth, and for God's people then, this is embodied in the Torah, the Law.
There are Psalms that specifically draw attention to the Torah, God's law. Psalm 1, which acts as an introduction to the book of Psalms, begins:
Blessed is man who does not walk in the counsel of the wicked
or stand in the way of sinners
or sit in the seat of mockers.
But his delight is in the law of the LORD,
and on his law he meditates day and night.
He is like a tree planted by streams of water,
which yields its fruit in season and whose leaf does not wither,
Whatever he does prospers.
Psalm 1:1-3
It encourages the reader to be the blessed person who meditates on God's law, his revealed truth. It is in finding delight in God's law that we avoid following sinners into wickedness and instead become fruitful in righteousness. The longest Psalm is also a celebration of God's law intertwined with the experiences of living for God and trusting in his word.
In the Psalter we have seen prayers about the struggle of living the godly life – whether it is dealing with our own sin (like Psalm 32) or enduring persecution from the ungodly (like Psalm 3). But within these prayers it teaches us what it looks like to live for God, it shows us wisdom and obedience in the life of the faithful. Psalm 34 presents to us the blessed man who fears the Lord:
Taste and see that the LORD is good;
blessed is the man who takes refuge in him.
Fear the LORD, you his saints,
for those who fear him lack nothing.
The lions may grow weak and hungry,
but those who seek the LORD lack no good thing.
Come, my children, listen to me;
I will teach you the fear of the LORD.
Psalm 34:8-11
This Psalm is born out of David's struggles and experiences with God. It gives us a spotlight into his life to show us the importance of living to trust in God and worship him, to strive to obey him all of our lives. It shows us wisdom lived out in the lives of the saints.
The impact of these Psalms is to cause us to pause and reflect on our own lives. It is to see ourselves in the light of these poetic lines, and ask: Is our experience that of those who fear the Lord? They are stanzas that encourage us in our struggle to be godly, and heed the voices of those who have been before us. It is to see we do not strive on our own. It presents to us the value of knowing God and living for him. The Psalms give us wisdom for living, wisdom that has played itself out in the lives of believers, wisdom to be passed on through the generations.
We come to the Psalms not only to give voice to our prayers, not only to give song to our praises, but we also come to listen, to receive God's wisdom, a wisdom found in his word,
a wisdom sufficient for all the experiences of life.
~ Steve
AUGUST, 2018

Awe in our Adoration
"How awesome is the LORD Most High,
the great King over all the earth!"
Psalm 47:2
"Everything is awesome! Everything is cool when you're part of a team. Everything is awesome, when you're living out a dream." So the song goes from the Lego movie. But how is it that everything is awesome? If everything is awesome, doesn't that mean nothing is awesome? Or perhaps what they are saying is awesome is that sense of connectedness we get when we are a part of something – a part of team of people, a community, or a part of a shared sense of purpose? Still, it does not grasp entirely what "awesome" is. "Awesome" is probably one of the most overused and misused words that there is today.
A quick look at the dictionary gives the following definition:
                    awesome /ˈɔːs(ə)m/ adjective extremely impressive or daunting; inspiring awe
What comes to my mind when I think of the word awesome is standing on the edge of a high cliff as I look out over a breathtaking wilderness as the sun slowly sets in the distance; or to be at the beach on my body board and to catch a wave, and find myself suddenly racing down the face of 12ft wall of powerful rushing water; or to be lying on the ground in the middle of the night, out in the country, looking up at the stars in a moonless sky and feeling dwarfed by the impossible distances of our universe. Or it is to spend time meditating on the character of God and taste something of his limitless power, his weighty glory, his radiant purity, the depths of his love so that an awareness of his presence presses down upon me. It is this kind of awe that we find in the Psalms.
In the last couple of articles we have been exploring the Psalms, Prayers in our Pain and Gratitude in our Gladness. In reading the book of Psalms, praising God is prominent. Indeed, the Psalter is divided into five books and each book ends with a doxology[1] (Psalm 41:13; 72:18-20; 89:52; 106:48) with the last doxology being the last five Psalms of the Psalter. The poems and songs of the Psalter mark out the struggles and joys of life communicated by the prayers of the community of faith, and these prayers are rich with a personal awareness of the God who is present and rules the universe so leads us to worship him, like we find in Psalm 96:
Sing to the LORD a new song;
sing to the LORD, all the earth.
Sing to the LORD, praise his name;
proclaim his salvation day after day.
Declare his glory among the nations,
his marvellous deeds among all peoples.
For great is the LORD and most worthy of praise;
he is to be feared above all gods.
For all the gods of the nations are idols,
but the LORD made the heavens.
Splendour and majesty are before him;
Strength and glory are in his sanctuary.
Psalm 96:1-6
In Psalm 96 we feel the weight of God's glory and behold his rule over the world. The Psalmist displays God's character in the words of his song, his character seen in his marvellous deeds in ruling all peoples and working salvation. The Psalm calls us to fix our eyes on God and who he is and praise him, adore him, for who he is, by singing to him, declaring his glory, fearing him, that is, to reverence him and be in awe of him. And so we read in v9:
Worship the LORD in the splendour of his holiness;
Tremble before him, all the earth.
The Psalms call us into an awe-filled worship of the holy God who made and rules the universe. A worship that is more than words of praise declared and sung, but a worship where we tremble in the depths of our being in recognition of the Almighty, ever-present God.
It is in the New Testament that the character of God comes into greater clarity in the person of Christ, when God himself steps into our world and in love spreads wide his arms to be crucified on the cross. God's love for all people is demonstrated when Jesus dies for us, even when we were still sinners. Jesus Christ is declared with power to be the Son of God, the one who conquers sin and death. We see God's character with greater brilliance and weight in Jesus Christ and so we should fall to our knees and worship him like Peter (Luke 5:8), the formerly blind man (John 9:38) and Thomas (John 20:28). With the arrival of Christ the praise of the Psalms carry even more weight, and inspire continuing awe of the God who created us and saves us.
The Psalms encourage us to stop and consider who God is; to dwell on his character savouring his holiness, power, love and grace; to be still and know that he is God. We are to taste his greatness and adore him with a deep sense of awe for who he is, particularly, as we consider Jesus Christ himself. Such awe should drive us to worship, to praise the name of the Lord our God. Will you spend time beholding God in all his glory? Will you adore God with a heart that trembles in awe of who he is?
~ Steve
[1] "Doxology" means "word of glory" coming from the Greek words "doxa" glory and "logos" word.
JUNE, 2018

Gratitude in our Gladness
I waited patiently for the Lord;
he turned to me and heard my cry.
He lifted me out of the slimy pit,
out of the mud and mire;
he set my feet on a rock
and gave me a firm place to stand.
He put a new song in my mouth,
a hymn of praise to our God.
Psalm 40:1-3
"We can complain because rose bushes have thorns, or rejoice because thorns have roses."[1] In last 'Contact' we looked at how we can pray in our pain. Suffering is an inevitable part of life and the Psalms give words to our pain and shows us how to pray to God. But while life can be painful, it is not the be all and end all. Whilst life has its thorns, it also has its roses. As Psalm 30:5 puts it, "Weeping may remain for a night, but rejoicing comes in the morning."
There is much in life that gives us joy and gladness. There are moments in life that can stand out for their happiness. In my own life, some of these moments are: catching a big wave on my body board, walking through the pouring rain during a summer thunderstorm, watching Nicole walk down the aisle at our wedding, holding my sons for the first time after they are born. But there are every day moments of joy too, spending time with the people we love, enjoying food and drink, satisfaction in completing a job, a moment of quietness in the hustle and bustle, a word of encouragement from a friend. Life is full of moments of happiness that cause our hearts to sing.
In the Psalms, we find the worshiper giving voice to his joy with songs of thanksgiving. There is a recognition that God is the source of the good things that give us joy. Psalm 104 sees that God gives to us food, not only for our sustenance, but our gladness: 
He makes grass grow for the cattle,
and plants for man to cultivate,
bringing forth food from the earth:
wine that gladdens the heart of man,
oil to make his face shine,
and bread that sustains his heart.
Psalm 104:14-15
Psalm 45 celebrates the happiness of a royal wedding. Psalm 103 begins by considering all God's benefits:
Praise the LORD, o my soul,
and forget not all his benefits –
who forgives all your sins
and heals all your diseases,
who redeems your life from the pit
and crowns you with love and compassion,
who satisfies your desires with good things
so that your youth is renewed like the eagle's.
Psalm 103:2-5
The Psalms are full of words that say "Thank you," to God. The experience of happiness and joy is owed to God's goodness towards his people: "Give thanks to the LORD, for he is good. His love endures forever." The gladness expressed in these Psalms of gratitude, also see God involved in the world around them. He rescues and saves. He heals and calms. He forgives and loves. He is present and answers prayer. The Psalms look to what God has done, they find joy in all he does and express it in thankfulness. The blessings in our lives flow from the God who is good and loving.
God loves his people and works in the world for their good and their salvation. This is seen with brightest clarity in Jesus Christ. His death and resurrection is our salvation – forgiveness of sins, new life, a part of God's family. This should fill us with joy. It should delight our hearts. It should move us to song. It should be reason for thankfulness. Is it any wonder that in Ephesians we read: 
Speak to one another in psalms, hymns and spiritual songs. Sing and make music in your heart to the Lord, always giving thanks to God the Father for everything, in the name of our Lord Jesus Christ.  (Ephesians 5:19-20)
God is involved in our lives. Every good thing comes from him. Every spiritual blessing is ours in Christ. He has rescued and saved us and made us is own by Jesus death and resurrection. This is cause for joy. How often do we stop and thank God for all he gives us? When our hearts sing with joy, do we give credit to God and say "Thank you"? How can you make thankfulness more a part of your life.
~ Steve
[1] Alphonse Karr, A Tour Around My Garden
APRIL, 2018

Praying in our Pain
How long, O Lord? Will you forget me forever?
How long will you hide your face from me?
How long must I wrestle with my thoughts
and every day have sorrow in my heart?
How long will my enemy triumph over me?
Psalm 13:1-2
"Life is pain, highness. Anyone who says differently is selling something," so says the Dread Pirate Roberts in the classic movie, The Princess Bride. And there is truth to the quote. In a fallen broken world we will all experience pain and heartache. As Christians we are not immune to the struggles of all humanity. Suffering is an inevitable part of life and arrives in many different forms: health difficulties, grief, anxiety, financial struggles, relationship breakdowns, loneliness, depression, watching a loved one suffer, persecution, regret, unfair treatment, the consequences of sin, disconnection from God, the list goes on. How do we deal with suffering in our lives?
One thing that encourages me about the Bible is that it engages with the whole range of human emotion – joy, triumph, peace, heartache, grief, anger, distress. God's word gives expression not only to our highs but also to our lows. It plunges to our depths with us, and gives us voice to our darker experiences of life. The Scriptures do not gloss over them, do not give them lip service, do not dismiss them, rather they enter into the more difficult situations of life. God meets us in our dark times.
In the Psalms particularly we find the godly sufferer giving expression to distress, despair, and depression. These types of Psalms are called laments, and nearly half of the Psalter is composed of these prayers. They are written by God's people going through hardship and heartache. They are sometimes punctuated by the refrain, "How long, O Lord?" as in his suffering the Psalmist pours out his heart to God, unburdening his pain, seeking his answer from God. These poems are raw, vulnerable, dark, but they ring with hope. Most of these Psalms have a note of hope before they reach their conclusion. They reach a place of security or comfort or confidence in God against the seemingly overwhelming tides of despair, the crushing weight of depression or the constant barrage of distress. In Psalm 13, for example, it finishes at a place of peace in God's love:
But I will trust in your unfailing love;
my heart rejoices in your salvation.
I will sing to the LORD, for he has been good to me.
Psalm 13:5-6

Although there is one Psalm that doesn't seem to have that note of hope: Psalm 88. It ends with words that are pitch black with despair, "…the darkness is my closest friend." But even here there is hope, because he is pouring his heart out to the "LORD, the God who saves me…" His eyes are lifted up to his rescuer.
These are Psalms that can be used to give words to our own experience of suffering. We can take them up as our own prayers in the midst of heartache, to help us carry our tears to God.  But as we pray these Psalms they will also take us on a journey from wrestling with the pain in our hearts to looking to the God who loves us and saves us.
In the New Testament, we see Jesus enter into our suffering, and as such these prayers can be taken on Jesus lips. Indeed, on the cross, when Jesus cries out, "My God, My God, why have you forsaken me?", these words are straight from Psalm 22. Jesus gives such prayers new meaning, as God experiences our suffering by becoming one of us and taking the weight of a broken world on his shoulders. We are presented with God who is not distant from our heartaches but knows it, because he too has experienced it. So we read in Hebrews 4:14-16:
Therefore, since we have a great high priest who has gone through the heavens, Jesus the Son of God, let us hold firmly to the faith we profess. For we do not have a high priest who is unable to sympathise with our weaknesses, but we have one who has been tempted in every way, just as we are – yet was without sin. Let us then approach the throne of grace with confidence so that we may receive mercy and find grace to help us in our time of need.
Jesus, as our great high priest, suffered what we suffer and endured the trials we endure. He opens heaven for us so we may approach the throne of grace and bring our prayers. He perfects our imperfect prayers. He gives answer with mercy and grace in the midst of our need. He is present to comfort, strengthen and help.
God, in Christ, meets us in the heartache and hardship of life. Will you meet with him in prayer, and bring your troubled heart to him?
~ Steve.
FEBRUARY, 2018

Enjoying the Lord's Supper
I love food. I enjoy food most when I am eating with someone. What a happy day when I'm feasting on good food and savouring good conversation. And the Lord's Supper is good food for the soul. The bread might not be much, and the faux wine barely a thimble full – but the elements of the meal tell a story that makes the heart soar, the story of our salvation, the story of Christ. At the Lord's Supper we feast on the glory of the gospel, and not alone, we do it together as a church family, in company with one another and Christ, too, is present with us, in our very midst through the Holy Spirit.
For each Lord's supper the story is rehearsed:
The Lord Jesus, on the night he was betrayed, took the bread, and when he had given thanks, he broke it and said "This is my body, which is for you; do this in remembrance of me." In the same way, after the supper he took the cup, saying, "This cup is the new covenant in my blood; do this, whenever you drink it, in remembrance of me." 1 Corinthians 11:23-25
This snippet of Scripture takes us back to that upper room where Jesus shares the Passover meal – a meal that reminded the Israelites of God's great deliverance from Egypt. But Jesus changes the symbolic meaning of the meal. He turns it around to point to a new deliverance – the deliverance he gains for us, deliverance from sin and death.
The bread. "This is my body," he says. A new metaphor. A new act of remembrance. It is a picture of his salvation, his body given. Bread is life giving. It gives life to the body – strength, sustenance. Christ's body given to death gives life to the whole person. It bridges the gulf of death that stands between us and God, and reconnects us with the Giver of life.
The wine. "This cup is the new covenant in my blood," he says. Again, a new metaphor. A new act of remembrance. Blood speaks of sacrifice. It is a reminder that Jesus gave himself in sacrifice. He took the penalty that we deserve for our covenant breaking. He died the death we deserve, and in so doing gained for us an eternal covenant, a covenant not dependent upon our obedience, but on his obedience – obedience that saw him go to the cross.
The Lord's Supper replays the story of our salvation. It calls us to stop, to slow down, to remember. By the elements of bread and wine we again revisit the Saviour's cross, to again see the cost of our salvation. We might come with hearts heavy with sin. We might come burdened by guilt. But in the Lord's Supper it is again announced to us – Christ has died and paid the price for your sin. It proclaims, "Freedom!" for those who come to Christ, repenting of their sin to trust in him. For when we eat this bread and drink this cup, you proclaim the Lord's death until he comes. 1 Corinthians 11:26
But who should come to such a glorious feast of the soul? Who is invited to eat and drink and remember?
When Paul writes to the Corinthian church; it is with a strong warning.
Therefore, whoever eats the bread or drinks the cup of the Lord in an unworthy manner will be guilty of sinning against the body and blood of the Lord. A man ought to examine himself before he eats of the bread and drinks the cup. For anyone who eats and drinks without recognising the body of the Lord eats and drinks judgement on himself.
The Lord's Supper is not for anyone. We should not come carelessly. We should come after examining our own life before God. But what is the criteria we must examine ourselves against?
First, are you a Christian? Have you confessed your sin and turned away from its rule in your life to trust in Jesus as the Lord who saves you? If you are not a Christian, you should not eat and drink the Lord's Supper. It is for those who trust in the death and resurrection for their salvation.
Second, are you "recognising the body of the Lord" as Paul says. To understand what this means we should look at 1 Corinthians 11. The Lord's Supper in the Corinthian church was a fiasco. In v17-22, Paul draws attention to the divisive way they observe the Supper. Their meetings are fractured, divided into competing groups. When they share in the Supper together, some are left with empty stomachs, others get drunk. It is a disregard for others in the church, treating God's people with contempt. When Paul talks about "recognising the body of the Lord", he is talking about the church, God's people, the body of Christ. The Corinthians are eating in a way that disregards the unity and love to be shared among God's people.
If this is the case, there are perhaps some questions we should consider before sharing in the Lord's Supper that concern our relationships with one another:
Do I need to reconcile with another person in the church?
Have I hurt someone and need to say sorry and seek forgiveness from them?
Do I need to talk to someone who has hurt me, to give them forgiveness and mend the relationship?
There are other questions that we might ask that concern our relationship to Christ, for example:
Am I living in a way that denies that I belong to Christ?
Am I consistently stealing from work or school or in another context?
Am I abusing those I am responsible for like a spouse or child?
Is the person I am in a sexual relationship with not my husband or wife?
Answering "yes" to any of these questions, means we need to take action to reconcile or repent, and if we are not willing to and do not act, then we should pass the bread and the wine (juice) by.
Should children observe the Lord's Supper?
The Lord's Supper clearly expects a certain level of cognitive and spiritual maturity: to understand the gospel, to have a personal faith in Jesus Christ, to be living out that faith, especially in relation to others. For this reason, session has taken the approach that anyone under 18 wishing to observe the Lord's Supper should first do a Profession of Faith. A Profession of Faith is to declare your faith in Jesus before the congregation and your commitment to him and his people. This usually follows a course exploring Christ, faith, discipleship and church, and a conversation with an elder. If you are uncertain by what is meant by this or why we those under 18 might need to do a Profession of Faith first, then please talk with me or another elder about it.
Otherwise, come, eat, drink and remember that the Lord Jesus died to gain your salvation! It is a feast for your soul.
~ Steve
DECEMBER, 2017

A Painting for Christmas
Christ in the house of his parents, John Everett Millais 1849-50, The Tate Gallery London
I enjoy art. I enjoy looking at art and creating art. Christian artwork often contains a lot of meaning and significance throughout the picture. Commonly held symbols and motifs. A certain style in the way people are treated, that affords them a certain dignity and respect.
A Christian artwork of the 19th Century is "Christ in the house of his parents" by John Everett Millais. The artwork is rich with symbolism. In the painting, Jesus has had an accident in Joseph's carpentry shop. He has wounded his hand on a nail protruding from the door that is being constructed. It bleeds from the palm of his hand and drips onto his foot signifying his crucifixion. Mary and Joseph attend to the wounded boy, while another boy, John the Baptist, brings a bowl of water to clean the wound. The bowl of water prefigures John's role as prophet preparing the way for the Lord with a baptism for repentance. The fur wrap is indicative of the camel's hair clothing he would wear as a prophet.
On the back wall are a variety of tools hiding a variety of symbols. A dove perched above Jesus often used to represent the Holy Spirit. A wooden triangle perhaps pointing to the Trinity. A wooden handle on the saw, together with a crack in the wall form a cross poised above Jesus' head. A flock of sheep stare in through the open door, showing Jesus to be the Good Shepherd. These act like little snippets giving us clues to who Jesus is and the life he would lead.
The painting is a snapshot of the normality of life that Jesus grew up in. Millais spent time in a carpenter's workshop in order to capture the feel of what it would be like to stand amidst the half-finished projects, the tools hanging on the walls and the wood shavings dropped on the floor. But at the time this painting was displayed it received a lot of criticism.
The critics blasted the artwork, the most notable being Charles Dickens who writes of the portrayal of Christ: a hideous, wry-necked, blubbering, red-haired boy in a nightgown, who appears to have received a poke playing in an adjacent gutter, and to be holding it up for the contemplation of a kneeling woman, so horrible in her ugliness that (supposing it were possible for any human creature to exist for a moment with that dislocated throat) she would stand out from the rest of the company as a monster in the vilest cabaret in France or in the lowest gin-shop in England. i
The Times writes with similar distaste, describing Millais' attempt to associate the Holy Family with the meanest details of a carpenter's shop, with no conceivable omission of misery, of dirt, of even disease, all finished with loathsome minuteness, is disgusting. ii
Why the strong reaction?
Essentially, Millais' artwork cut against the grain of how religious artwork was done at the time. Such artworks had a sanitised subject matter, cleansed of the normality of life – the dirt, the smells, the ugliness. Where previously halos or beams of light would picture Jesus as if his divinity trumps the struggle of everyday life, Millais here shows Jesus in the midst of human life, standing among the shavings of the carpenters shop, with the smells of sweat and freshly sawn wood, with people caught in the awkwardness of the moment. The painting reminds us that Jesus experienced everything of what it was to be human, yet was without sin. He was truly one of us. It is a message we remember at Christmas.
At Christmas, God became one of us, Jesus the God-man. It is not as if his surroundings had to be made holy. When Jesus was born, it was among the animals and the hay, with the smells of dung and fur, with two awkward first time parents struggling to get a grip on how to feed and how to clean a small baby, with the sounds of a baby's first cries splitting the night and the sheep bleating in the stillness, with shepherds intruding on the family to gaze on the new born child.
In Christ, God enters into our humanity, all of our weakness, joy and heartache, all of the normality and awkwardness of our lives. He truly becomes one of us in order to lift us out of our sin and make us one of his own, by dying on the cross for our sins. Jesus has entered the world and our lives to bring us to God.
Is this the Jesus you know?  This Christmas, will you trust and worship the one who is God and man?
                                                                                                                                                      ~ Steve Mannyx
_____________________________________________________
1 "Sir John Everett Millais, Christ in the House of His Parents" by Dr. Rebecca Jeffrey Easby at https://www.khanacademy.org/humanities/becoming-modern/victorian-art-architecture/pre-raphaelites/a/sir-johneverett-millais-christ-in-the-house-of-his-parents
1 ibid
OCTOBER, 2017

Reformation Day
October 31st, 2017, marks five hundred years since the Reformation began. It is five hundred years ago when Martin Luther nailed his 95 Theses on the church door in Wittenberg that sparked the Reformation that spread throughout the European world. But what is the Reformation?
The Reformation was about the recovery of the gospel, the good news that we are rescued from our sin solely by the work of Jesus Christ, not by anything that we do. Luther and others sought to return the church to the gospel laid out for us in the Scriptures, as the Roman Catholic Church had undermined this truth.
In what ways did the Roman Catholic Church undermine the gospel? Ray Galea says, "At Almost every point where Catholicism taught something distinctive, the effect of the teaching was to undermine the person and work of the Christ…"[1] Catholicism adds to what the Bible already says about Christ and salvation and ends up with something different to what the Bible says. Salvation is no longer the work of God alone in Christ, but what we do becomes essential to salvation. This can be seen in a number of ways.
Let me briefly state a few:
Firstly, in Catholicism, salvation is mediated by the church through the sacraments. Baptism is no longer a sign that points to God's salvation in Christ, but it is by Baptism that original sin is washed away and a person is given new life. The Lord's Supper is no longer a sign that points to God's salvation, but with the priests' blessing it becomes the body and blood of Christ so that the divine life can be given to the people of God. This makes participation in the Catholic Church and its rites essential to salvation and undermines the work of Christ.
Secondly, in Catholicism, salvation is mediated not only by Christ but also so called "saints" and Mary, Jesus' mother, is also given a particular role as a mediator. This is seen in prayers that are given to the saints so that they might speak to God for us, and the worship of Mary as someone who can represent us before God. As a child, I remember seeing a statue of Mary, wearing a crown, treading down a snake as she stands on top of the world. It applied to Mary the promises of the Messiah King who would defeat evil and rule the world. By giving to Mary and the saints the role of mediators between us and God, it undermines the Bible's teaching that Jesus alone is the one who is our representative and mediator before God, because he died for us and defeated evil and now rules the world.
Thirdly, in Catholicism, salvation can be achieved for loved ones after their death through the practice of "indulgences". Indulgences are granted by the Pope to do away with a deceased person's sin and release them from the punishments of purgatory. It assumes that the Pope can clear away a person's sins and that we have a second chance for salvation after death. This was the sticking point for Martin Luther during the Reformation when the Pope used the sale of indulgences to fundraise for his latest building project and so he ailed his 95 Theses to the door of the Wittenberg church. But indulgences are still a part of Catholic theology today – I have a family member who has Masses performed for deceased family members as an indulgence to release them from purgatory. The practice of indulgences and the doctrine of purgatory robs Jesus of his title as the only Saviour and denies the truth that we are all "destined to live once, and after that to face judgement" (Hebrews 9:27).
The Reformers', like Luther, Zwingli and Calvin, first objective was not to break away from the Catholic Church, but to reform it, that is, to bring it back in line with Biblical truth. Instead, the Catholic Church refused to move from its unbiblical positions and the Reformation movement began, of which our church stands a part. But there is a lesson in the Reformation for us. In what areas do we need to reform? Do we hold opinions about God and Christ that are not found in the Bible? How firmly do we hold to the gospel of the Lord Jesus and how is it seen in our lives? We live in a world that desperately needs Christ, but to give the world Christ, we must know Christ ourselves, our only Saviour, Representative before God, King of the World. Is this the Christ you know?
                                                                        ~ Steve Mannyx
Afternote:
If you would further like to look at the differences between Biblical Christianity and Catholicism, I recommend reading "Nothing in my hand I bring" by Ray Galea.
[1] Ray Galea "Nothing in my hand I bring: Understanding the differences between Roman Catholic and Protestant beliefs" p98
---

AUGUST, 2017

Growing in Repentance

Throughout the seven letters to the churches in Revelation there is a constant call to repentance from Jesus:
Repent and do the things you did at first. Revelation 2:5
Repent therefore! Otherwise I will soon come to you and will fight against them with the sword of my mouth. 2:16
So I will cast her on a bed of suffering, and I will make those who commit adultery with her suffer intensely unless they repent of her ways. 2:22
Remember, therefore, what you have received and heard; obey it, and repent. 3:3
Those whom I love I rebuke and discipline. So be earnest, and repent. 3:19
Repentance is an important part of the Christian life. When Jesus began his ministry he preached, "The time has come. The kingdom of God is near. Repent and believe the good news!" Entrance into the kingdom of God is marked by repentance. Our new life in Christ begins with repentance. It is a change in the way we see lordship – that I am not the king of my own life, but Jesus is the true king of all and so Lord over my life. It is this shift in thinking that leads to a new way of living. The Christian life then becomes one of turning away from my own self-rule and then bringing my life under the submission of Christ.
A simple way to think of repentance is as a change of mind that leads to a change of life. Repentance begins with the mind – the way we think, our patterns of thought, our system of values. The mind is what steers our lives for good or ill. Our actions flow from our thinking. The idea is seen where Paul says, "Those who live according to the sinful nature have their minds set on what that nature desires; but those who live in accordance with the Spirit have their minds set on what the Spirit desires." (Romans 8:5) It is why throughout Scripture it talks about the renewal of our minds which leads to a change of character and behaviour, such as Romans 12:2, "Do not conform any longer to the pattern of this world, but be transformed by the renewing of your mind…"
There is a difficulty in this. Our minds are broken by sin, our thoughts corrupted, our values tainted. One of the ways sin works on our minds is to blind us to its presence. It can be hardest to see sin in our own lives. It is hard to clearly identify sin in the shape of our thought patterns, particularly when the very means of identifying sinful ways of thinking is the very thing that is broken by sin. And indeed we can have very deepset ways of thinking of which we are unaware. They are thought patterns we have inherited from our families, our culture, our education, which are imbedded in our minds, remaining unquestioned and unchallenged. It can be the values we inherit from our family by which we measure our worth – such as by education, successful careers, having a family. It can be the patterns of thinking within our culture – independence, materialism, hedonism. It can be things we are taught, sometimes implicitly – science has nothing to do with God, your worth is measured by your exam scores or work place assessments. Such patterns of thinking have deep roots and impact what we say, what we do, how we react in situations. Repentance means identifying these patterns and changing the way we think so it is in line with the gospel. It is to put to death the old self corrupted by sin, be renewed in your mind, and put on the new self, created to be like God. (Ephesians 4:22-24)
This is not something we can do on our own. We need the Spirit of God to open our eyes to such patterns of thinking and then to work his change in our lives – by his word, by other Christians, through the trials of life – to bring our thinking in line with the gospel. David at the end of Psalm 139 prays,
Search me, O God, and know my heart;
test me and know my anxious thoughts.
See if there is any offensive way in me,
and lead me in the way everlasting.
It is as we practice repentance in our lives that we will grow more dependent on God's grace, more thankful for his forgiveness and become more like Christ.
~ Steve
---
JUNE, 2017

Are You a Theologian?
How do you answer that question? Many of us might quickly answer, "No." We hear the word "theologian" and think of men in dinner jackets and long beards with shelves filled with book, who spend all their time thinking about esoteric questions about God. We think of academics and teachers. But when it comes to ourselves – no, we are not theologians. But the question is misleading because the reality is, we are all theologians. We all have a view of who God is and what he is like. So perhaps we should rather ask – are you a bad theologian or a good theologian?
A theologian is someone who studies theology. Theology is the study of God coming from the Greek words 'theos' (God) and 'logos' (word). It is about a knowledge of God – who God is and how he works. It is knowledge about the world God has created and how he has made us. It is the knowledge of how God saves us and where this world is headed. To be a theologian then is to be growing in our knowledge of God. There are a number of reasons why we should all as Christians be endeavouring to grow in our theology.
As Christians, we have a relationship with God. It should be our desire then to know more of what he is like. Too often these days, people try to make God fit the way they want him to be. They ignore parts of God's character that they are uncomfortable with. But to grow to know someone, is to grow to know their character, what they love, what they enjoy, what makes them angry, what makes them sad. In theology, we look at God's character and who he is. In our Great Truths series we spent three sermons looking at God's character including God as a Trinity and his Holiness.
Knowing God also means we come to know ourselves better. John Calvin writes: "It is certain that man never achieves a clear knowledge of himself unless he has first looked upon God's face, and then descends from contemplating him to scrutinize himself." (Institutes of Christian Religion 1.1.2) It is then that we can answer questions like "Why do we exist?" or "What is the purpose of my existence?"
Looking at the world and ourselves, we can see everything is not the way it should be. We find the diagnosis of that problem in the Bible, and in theology, we talk about it when we consider sin and spiritual death and the original sin of Adam and Eve. It is important that we understand the problem, because only then can we know what is needed for a solution.
The Bible presents to us God's salvation in Jesus Christ, and theology brings it all together to consider who Jesus is, how he rescues us, but also how what Christ has done applies to us. This means understanding his death and resurrection, as well as the personal applications to Christians in regeneration, justification, sanctification and glorification.
Theology also brings together what the Bible says about where we are headed – the return of Jesus, the resurrection of the dead, the final judgement and the New Creation.
Theology, that is, a knowledge of God, should not just be an academic pursuit. It is for those who take God seriously and should be practical. It is not only something to know but something to live. It needs to take root in our minds and hearts and transform our characters and actions. Who, after contemplating the holiness of God, is not challenged by God's call to holiness: "Be holy as I am holy"? Who, after considering the horrible depths of sin, is not driven to the Saviour? Who, after looking at Christ, is not spurred on to live a life of faith, love and thankfulness for all God has done?
We are all theologians, we all have a knowledge of God, for some of us it is more complete than others. So we should all be seeking to grow in our knowledge of God and to correct poor views of God. We should seek to be good theologians not for knowledge's sake, but to know our God more and live lives that seek to please him and love him.
                                                                                                                                      ~ Steve
Footnote
If you are looking for a starting point for reading theology, two books I use are:
J.I.Packer "Concise Theology: A Guide To Historic Christian Beliefs"
R.C.Sproul "Essential Truths of the Christian Faith"
---

APRIL, 2017

Reconnecting in a Disconnected World
This week, I've had phone trouble. It happened on Wednesday afternoon. The landline phone rang.  I picked it up, "Hello?" Then I heard the person on the other end saying, "Hello? Hello?" I say, "Hello? Can you hear me?" Then they hung up. This person called twice more. I could hear them. But they could not hear me. We were disconnected.
The communication was not getting through.
It left me feeling frustrated.
Our world is becoming an increasingly disconnected place. I have heard it said that one of the biggest issues in our society is an increasing amount of people disconnected from society. They spend most of their time connected online using social media and staring at a computer screen, so that face to face communication becomes difficult and confronting. This can lead to things like unemployment and depression. We have a need for real face-to-face human connection. But many feel a disconnection.
But when we are honest, we can feel a deeper disconnection, a disconnection with God. We can feel like God is hidden from us. Our prayers feel like they bounce of the ceiling. We wonder if God exists. We feel somehow God does not like us. Dark thoughts often echo in our heads, "How can God love me? How could he forgive the things I have done?" God seems distant from us, unattainable. We have been disconnected.
This is why Easter is such good news. By the death and resurrection of Jesus, God ends the disconnection between us. There are three ways God ends the disconnection between us and him.
First, in Jesus we see that God is there and he loves us. Paul says in Colossians 1:15 that Jesus "is the image of the invisible God", that means when we look at Jesus, what he's like and what he does, we are seeing God's character on display. We see that God is loving and merciful and wants us to know him.
Second, in Jesus we see that God forgives us. One of the worst ways to feel disconnected from someone is because one person wrongs another and the other is not willing to forgive or seek reconciliation. But God is not like that. We have wronged God and deserve his punishment, but God acts to forgive us and reconnect us with him. He sends Jesus to die on the cross in our place, to take away the punishment we deserve and restore our relationship with him. Peter says it this way, "For Christ died for sins once for all, the righteous for the unrighteous, to bring you to God." 1 Peter 3:18
Third, Jesus rises from the dead so we need never be disconnected from God again. The ultimate disconnector is death – death ends relationship. It is impossible to talk with a person once they are dead. The Bible also talks about a spiritual death that is a permanent disconnection from God. But Jesus ends death's disconnection. He rises from the dead, and so gives new resurrection life to all who trust in him.
And so Paul says in 1 Corinthians 15:54-55, 57:
"Death has been swallowed up in victory.
Where, O death is your victory?
Where, O death is your sting?"
"But thanks be to God!
He gives us the victory through our Lord Jesus Christ."
God ends our disconnection for those who turn from their sin to trust in Jesus for the forgiveness of sins. He reconnects us with himself to enjoy his love and live with him forever. But he also helps to end the disconnection we can feel with one another. He renews and restores relationships and connects us to his people, to be a part of his community, to love and be loved by all who share in Jesus Christ. But if we do not trust in Jesus, we are left permanently disconnected, in the dark and alone.
Do you feel disconnected?
It is Jesus who reconnects us with God and makes us a part of his community.

Trust in him.
~ Steve
---
Living the Life of Jesus
Last year when we visited Ballarat, one of the highlights was watching a number of pantomimes put on at Sovereign Hill and Kryall Castle. The boys were right there in the action, yelling out from their seats, "Watch out behind you!", or arguing with the actors, "Yes it is." "No it's not." Or even a "Boo!" to the villain and an "Awww!" to the tragic victim.
There is something about live drama that draws us into the action of the performance on stage. The actors lay hold of our hearts. We laugh, we cry, we hope our way through the play. The gospel is live drama performed on the stage of history. Except it is not an act. It is not pretend. It is real it happened. God stepped into history. He became one of us. He died on the cross. He rose from the dead. All before the watching world. This is the gospel of Jesus. And it draws us into the drama.
I remember hearing of man who read one of the four gospels for the first time. As he reads, he is captivated by Jesus – a man who did wonderful miracles, who spoke the truth of God, who restored the outsider back to God and into community with others. His heart leaps. He has found a Saviour. The one who returns us to God. But then he reaches the crucifixion and he is heart-broken. He sees the one who gave him hope, now stretched out on a cross and killed. And he weeps and weeps and weeps because his Saviour has been taken from him. Until he reads the resurrection – and is left speechless, amazed, exultant – Jesus lives!
The gospel of Jesus Christ draws us into the action, to not only be those who look on, to not only be those who benefit from what he has done, but to participate in the drama, to take the stage of our own lives with the gospel as our script, to live out the life of Jesus again in our own lives. Last year, when we looked at the letter to the Philippians together, this is what struck me, and God keeps bringing it to mind. We are to live out the life of Jesus again in our lives. Paul writes it this way:
Your attitude should be the same as that of Christ Jesus,
Who being in very nature God, did not consider equality with God
something to be grasped, but made himself nothing,
taking the very nature of a servant,
being made in human likeness.
And being found in appearance as a man,
he humbled himself and became obedient to death –
even death on a cross.
(Philippians 2:5-8)
We are not only to be those who are loved by Jesus, but to love like Jesus. We are not only to be those who are forgiven by Jesus, but are to actively seek reconciliation and give forgiveness to the people God brings into our lives. We are not only to be those who are served by Jesus, but who take on the very nature of a servant like Jesus.
Even in writing these words, I become animated, like the crowd in a pantomime, yelling out at the actors – "Praise God!" But it's one thing to sit in the audience and shout out comments, it is another to take to the stage and follow the script. There is a tendency in our hearts to go off script, to write our own lives rather than to live out the life of Jesus. It is a struggle to live as a servant.
We can continually challenge God's script for our lives as given in the life of Jesus in the various situations in life: in the heated exchange with our spouse where we refuse to back down because we are convinced we are right, when we avoid certain people because we do not like them or struggle to relate to them, in refusing to help around the house because it is my "me time", in not assisting others in need because I am not prepared to bear the cost it takes to help them.
We will find our deepest joy and greatest wonder in living out the life of Christ in these situations and every moment of our life. It is an invitation to participate with Father, Son and Spirit in the drama of redemption, and lay our lives down in service to one another. We will grow in our maturity and relationship with God. We live looking ahead to the final curtain, our promised resurrection, so that when we have lived, laying down our lives for others, God will raise us up from the grave to live with Christ in unending joy and wonder.
Are we taking the life of Christ as the script by which we live out our lives?
                                                                                                                                                   ~ Steve.
---
A Christmas Reflection … What's in a Name?
She will give birth to a son and you are to give him the name Jesus,
because he will save his people from their sins. Matthew 1:21
When you look at a baby that has just been born, do you wonder what that child will grow up to be? I have two sons. I remember holding them both when they were born and thinking just that. Where will life take them? What will they do? No one could tell me what the future holds for my sons. No one can tell what they will grow up do be. But for Jesus it's different. When the angel speaks to Joseph he reveals the future of Mary's baby. And it is all in a name.
Names have meanings. Some parents give names to their children because they like the name. For other parents, the definition is important, the name has meaning. Here, before Jesus is even born, he is given a name with meaning: "Jesus, because he will save his people from their sins." The name Jesus is the Greek form of the Hebrew name Joshua which means "The LORD saves." This name describes who he is and what he will do. He is a Saviour, a Rescuer. The name describes his purpose on earth – to save God's people.
But what do we need saving from? The angel says we need saving from our sins. What exactly is the problem here? No one is perfect, we all slip up sometimes, but as long as we are good people, that's okay isn't it? The problem with this kind of thinking is that we are starting at the wrong place. We compare ourselves with one another and we think, "I'm not doing too bad. I'm pretty good." But when we consider ourselves, we need to look at ourselves in relationship to God, and that is a whole other story. Think about it this way. You are a shepherd and you look at your sheep. Among the sheep is one sheep that is whiter that the rest. It stands out from the flock. But when you then take that sheep and put it in the middle of a field of freshly fallen snow, that sheep looks dirty, filthy. We are like that sheep, among others we look fine, but when we come before God we are morally dirty and filthy. Sin is an offence against God. It is a breach of his holy commands. We deserve punishment for our sin.
Let's think a little more about sin. Often we think of sin as the bad things we do or the good things we don't do, and while this is true, it goes further than that too. Sin is a condition of the heart. It is like a computer with a faulty processor so that the computer is unable to run the programs it is designed to do. It might do a few things right, but most of the time programs crash and freeze. Such a computer needs a whole new processor. Sin is a condition of our heart, and while we might do a few good things, most of the time we can find ourselves ignoring God and doing what we think is right rather than what God says is right. We need a whole new heart. And that is where Jesus comes in.
We are sinners who have offended God. We deserve his punishment. Such a punishment means being shut out of God's presence and not being able to know God's love and goodness. But God sends Jesus into the world. Jesus grows up and as an adult he dies crucified on a wooden cross. He dies taking the punishment we deserve for our sin. He dies saving us from our sins. And three days later he rises from the dead, so we might have a new life. He then gives us his Holy Spirits so that we might have new hearts to live his way. Everyone who turns away from their sin and trusts in Jesus, God will rescue them from their sins and give them new hearts.
At Christmas time we remember how Jesus entered our world. We remember his birth and how he is announced by angels, praised by Shepherds and worshiped by Magi. But we cannot understand Christmas unless we know why Jesus came: so he might save his people from their sins. Christmas points us to the cross where Jesus died. It points to the empty tomb where he rose from the dead. It points to Jesus our Saviour who saves us from sin.
Are you trusting in Jesus to save you from your sins?
~ Steve
---
Reformation Day
For there is no difference, for all have sinned and fall short of the glory of God, and are justified freely by his grace through the redemption that came by Christ.
Romans 3:22-24
October 31st, 1517, a monk called Martin Luther walks up to Castle Church in Wittenberg, and nails a printed placard to the wooden door, according to the practice of the time. Upon it were ninety-five Theses for debate. Luther was driven by a pastoral concern in writing the document for papal abuses that were happening during his time.
Johann Tetzel, with authority from the pope, was collecting indulgences in order to fund the rebuilding of St Peter's Basilica in Rome. What were indulgences? For a sum of money, a person could receive an indulgence, which is said to release a departed soul from purgatory into heaven. The jingle Tetzel used in his declarations:
As soon as the coin in the coffer rings,
The soul from purgatory springs.
The claim behind this is that through indulgences the pope has the power to grant remission of sins, and free souls from the torment of purgatory.
Now while Tetzel was not selling indulgences in Luther's parish in Wittenberg, his own members were able to cross the border and purchase them. Poor parishioners were spending much needed money for food and clothing to buy an indulgence and hopefully release a dead relative from purgatory. Luther reacted with the 95 theses, a mix of concern and anger for the flock under his care.
In the theses, we read such statements as:
21. Thus those indulgence preachers are in error who say that a man is absolved from every penalty and saved by papal indulgences.
27. They preach only human doctrines who say that as soon as the money clinks into the money chest, the soul flies out of purgatory.
36. Any truly repentant Christian has a right to full remission of penalty and guilt, even without indulgence letters.
37. Any true Christian, whether living or dead, participates in all the blessings of Christ and the church; and this is granted him by God, even without indulgence letters.
This event was the spark that began the Reformation reclaiming the gospel from the errors of the Roman Catholic church, which taught that we have to contribute our own efforts to our salvation to be saved, and that the work of Christ is not enough to rescue us from sin but we need to participate in the sacraments, to pray to the saints, be a part of the Roman Catholic church and among other things.
From his study of the book of Romans, Luther was able show that a person is justified before God by faith alone in Christ alone; not by faith plus a person's own efforts at being good, not in Christ plus the sacraments and the pope and all the saints. Luther demonstrated that Scripture taught, that by faith alone in the finished work of Christ, that we are declared as righteous before God. When we trust in Christ, God credits to us the righteousness of his own Son and clears the debt of our sin that stood against us.
As Presbyterians, we remember the beginning of the Reformation on the 31st October, where God's glorious gospel was brought to light through such men as Martin Luther and John Calvin. It is also this gospel that we, and our world, so desperately need to hear, that the full remission of our sins is given by God alone through his Son who died and rose again. Christ did it all. Thank God, for the gospel and the doctrine of justification!
Further, next year it will be 500 years since Luther sparked off the Reformation, a cause for rejoicing for God's goodness through many generations!
~ Steve
Purgatory was a place where souls not good enough for heaven would suffering the purging of their sins before they could gain access to heaven. The doctrine is entirely unbiblical and the only person who can bear the weight of sin is the Lord Jesus Christ.
These doctrines still persist within the Roman Catholic Church today.
If you want to read more about Martin Luther you can read "Here I Stand: A Life of Martin Luther" by Roland H. Bainton. If you want to read more about the differences between Protestants and Catholics, read "Nothing In My Hands I Bring: Understanding the differences between Roman Catholic and Protestant beliefs" by Ray Galea
---
What to Do with Islam
The world today is seeking to understand Islam, and failing.  With the prevalence of terrorist attacks throughout the world and the violence of ISIS in the Middle East, we are presented with the faces of Muslim extremists as the culprits.  Muslims in the West adamantly declare that Islam is about peace.  Everyone is confused.
Our western culture does not deal effectively with Islam.  Secularism can't handle absolutes.  By endeavouring to be accepting of everyone, it will not grapple honestly with some of the logical conclusions of the religion of the Koran.  It is important to say at the outset that I am not generalising this to what all Muslims believe, but rather highlighting certain implications of Islam.
It comes as a shock to read the following in the Koran: Fight those who don't believe in Allah nor the Last Day, nor hold that forbidden which has been forbidden by Allah and His Messenger, nor acknowledge the religion of Truth, even if they are of the People of the Book (Christians)… Sura 9-29 (see also Sura 4-89; 5-33; 47-4).  In the Koran, Muslims were to defend their religion with force.  Mohammed, after he was forced to flee from Mecca, returned with a small army to take it by might.  Afterward, Islam grew by the sword.  The peace that Islam advocates is the peace of the conqueror's victory.
Islam, like Christianity, is a worldview that encompasses all of life.  It has an intimate connection with politics.  Consequently, the West has become viewed by many in the Middle East as opposed to Islam.  The 'Christian' West has been embroiled in the affairs of Muslim nations.  They interfere with Israel and Palestine.  They bankrupted Iraq with economic sanctions before invading it.  After helping Afghanistan drive out the Russians, they left, leaving the war-torn nation to pick up the pieces.  The involvement of the West has been seen as anything but positive.  Most of these countries struggle economically and socially, and blame the West.  The hardships and suffering in many of these countries is greater than we would ever face in the West.
Terrorists see themselves as defending their people and religion against an enemy bigger than their own countries.
We need to consider how, as Christians, we respond to Islam.  Most people in reading these things become fearful, or even hostile.  Muslims are viewed as a hateful, violent people.  As our politicians fail to understand the roots of Islamic terrorism, Christians fail to understand the Muslim people.  We don't know what to make of their head scarfs or religious practices.  We act as if antagonism against Christians is something new. (John 15v18-21)
The fact is that most Muslims are very sociable and hospitable people.  They more readily invite strangers into their homes.  They regularly share meals with whoever they meet.  They enjoy close-knit families.  There is much we can learn from them.
They are also people who need Jesus.  Rather than condemning Muslims or being protective of our way of life, we need to act in love with the gospel of Jesus.  We need to demonstrate to our Muslim neighbours the great love of Jesus Christ as we get to know them.  Get to know why they do what they do.  Listen as they talk to you about the things on their hearts.  Share your own life with them.  We will find that they are not so removed from us.  And as you open your life to them, let Jesus be in all your words, so that by the gospel they may come to know the true life that is in God.
~ Steve
---
King Jesus and the Elections
The Federal election is fast approaching. What are you feeling as it nears? Perhaps you feel excited. You look forward to prospects new leadership might offer. Perhaps you feel disillusioned. You look at our politicians and it seems like there is no strong leadership. Perhaps you feel dismayed. Australia is a post-Christian nation, moving further and further away from the Christian values to which we hold. Perhaps you feel tired. It has gone on for long enough. You want it over and done with and out of the way.
One news article says Australians are bored, disappointed and contemptuous of our current politicians. Another article puts voters as feeling angry, anxious and betrayed. None of the leaders is a clear favourite and this election seems like it might be a heyday for minor parties to get seats in the Senate.
As Christians, we can feel that there is more at stake. We are concerned about changes to the definition of marriage. We want to see better treatment of Asylum seekers. We desire compassion and mercy to the vulnerable in our society. We are worried about the impact that implementing the Safe School's Coalition material might have on the next generation. We wonder what is happening to free speech in our country. How do we navigate these issues in making our vote count? Where is our country headed? Perhaps one thing we can be feeling is fear. Fear for the future. Fear for our children. Fear of a loss of our freedoms.
What hope is there for our nation in this upcoming election? Thankfully there is hope, but it is not found with our politicians. Our hope is found with Jesus, because where Prime Ministers come and go, Jesus Christ is King forever – and no election outcome will change that fact.
You see can this truth in Acts 7, when Stephen is martyred by the Sanhedrin – the Jewish ruling council – for speaking out in defence of the gospel. The council is furious at Stephen's words, gnashing their teeth at him. Then we read:
But Stephen, full of the Holy Spirit, looked up to heaven and saw the glory of God, and Jesus standing at the right hand of God. "Look," he said, "I see heaven open and the Son of Man standing at the right hand of God."  Acts 7:55-56
Stephen saw the reality of who is in charge. Even though these men were angry at him and stoned him to death, even though it looked like they were in charge and in control, it is not the case – it is Jesus who is Lord of heaven and earth, it is Jesus who rules from the right hand of God. The state might abuse its rights and oppose God and his people, but for all their evil acts they will not thwart God's purposes. Nothing can separate God's people from his love, not political pressures, persecution or even death (Romans 8:35-39) God will bring in his kingdom through the preaching of the gospel and bring us home to live with him forever.
We do not need to lose hope, we do not need to fear, because Jesus Christ is not dethroned by an election, he remains King forever and he is in charge no matter who is Prime Minister our and whichever party has the balance of power in the senate. They might govern well or they might govern badly. They might implement good policies or they might implement policies that are unjust, that lack compassion or tear into the moral fabric of our country. However they rule, it is Jesus who has the true power and we are to be faithful to him no matter what happens or what it may cost.
God has determined that his rule is expressed in the preaching of the gospel for the salvation of all people (1 Timothy 2:1-6). So let us pray for a government that is wise and just and will allow us to keep on with God's mission to proclaim the rule and salvation of Christ. And whatever happens, let us continue to tell our nation about Jesus, so all people have  the opportunity to turn to Jesus and be saved.
 ~ Steve
---
Words.  Words are important.  What we say matters.  There are many proverbs relating to speech:
A man finds joy in giving an apt reply – how good is a timely word!
Pleasant words are a honeycomb, sweet to the soul and healing to the bones.
A perverse man stirs up dissension and a gossip separates close friends.
Proverbs 15:23; 16:24, 28
It is through our words we can give each other much encouragement, spurring each other on to love and good works, as it is written in Hebrews:
Let us consider how we may spur one another on toward love and good deeds. Let us not give up meeting together, as some are in the habit of doing, but let us encourage one another – and all the more as you see the day approaching.
Hebrews 10:24-25
In a conversation, I can find it really easy to talk about myself or my family, when talking with people. I can have something exciting to share or I can be the proud father. But when we speak with each other, we're to think first about the other person and how we might speak to benefit them. We're to be deliberate in the way we approach each other in conversation, asking ourselves, 'How can I encourage this person? How can I speak words that are going to strengthen their faith?'
While there are many things that can be said at this point, an important part of encouragement is to ask questions and listen carefully. Ask them how they are going, how is their family and work. But as Christians, there are other good questions we should be asking each other:
1. How did you become a Christian? How have you seen God working in your life since?
It is wonderful to hear how God brought someone to know him in Jesus Christ, to hear how they heard the gospel and trusted in Jesus. Sharing with each other God's work in our lives and his continual faithfulness is mutually encouraging.
2. How is your relationship with God?
As the people of God, it is good to speak about how we are being challenged by the word of God, or what we are personally learning about God's character and his great salvation in Jesus Christ. Asking this question gives opportunities for people speak about struggles and doubts they may have as they strive to know God more.
3. How can I pray for you?
This is great when we follow up on it straight away, rather than waiting until we get home. Praying for each other immediately after or during a conversation brings God right into the midst of our life and words.
It is great to ask each other these questions after a service over morning tea or supper. It is, however, important to create further opportunities for conversational encouragement beyond the services. How about you take the opportunity during the week to meet someone for a coffee in a café or host a dinner with people from church, even organise for a group to visit the river or go for a bushwalk – and make it the focus to encourage each other, ask questions and listen, to build one another up in Christ.
~ Steve
---

Our Western world highly values freedom.
We are free to do what we want and be whoever we want. We are free to dress how we want, free to learn what we want, free to play whatever we want. We are free to be with whomever we want, free to have sex with whomever we want whenever we want. We are free to watch whatever we want, free to listen to whatever music we like, free to create whatever we want. We are free to eat what we want, free to drink what we want, free to smoke what we want. We are free to choose our identity, free to change our nationality, free to change our gender. We are free to teach our children whatever we want, free to raise our children how ever we want. We are free to believe whatever we want. Freedom is the prized ideal in the West.
In fact, these days there is only one thing you are not free to do – you are not free to tell someone they are wrong, you are not free to disagree or to say that a person cannot do something because it is morally wrong. Anything that limits a person's freedom is what is viewed as morally wrong. Only if something we all think is bad – like rape, abuse, murder, robbery – is declared wrong, and even then some allowances can be made as in the cases of abortion and euthanasia. The ideal of the West is that my freedom be maximised to do whatever I want – and any dissenting voices are shouted down, even politically silenced. This begins to put other freedoms at risk – like the freedom of speech or the freedom of religion.
There is a problem with this idea of freedom where I am free to do whatever I want and be whoever I want. Freedom has two aspects – freedom from something and freedom to something. For example, a prisoner is freed from prison by the parole board to live as a law-abiding citizen, or a child is freed from the orphanage to belong to a loving family.
The new freedom we have in the West is a freedom from the "old" morality, freedom from the Judaeo-Christian ethic around which our moral consensus has been built. It increasingly detaches ourselves and our society from divinely established norms and ultimately from God himself. It puts humanity in the place of God so that each person is free to choose what is right and wrong for themselves. While this is freedom from a code of morality, to what does it then free people?
This freedom puts humanity above God – the one who gives us life and in whom we find meaning. To be free from God and what he determines is right is to be freed to death and meaninglessness. It is freedom to a state of separation from God that leads individuals and society to a state of despair because the world we live in finds no lasting purpose in itself. It logically leads towards anarchy as each person is free to determine their own right and wrong, and to follow their own wants.
The Bible pictures this "freedom" in the world as slavery. It is freedom to do what you want, but ultimately you find yourself a slave to what you want, "enslaved by all kinds of passions and pleasures" (Titus 3:3). It is being a puppet to your own desires. It is how Woody Allen justified an affair with Mia Farrow's daughter – "The heart wants what the heart wants." This is ultimately a slavery to sin, as Jesus says in John 8:34, "everyone who sins is a slave to sin." Being mastered by what you want is to be mastered by the sin that has twisted and corrupted our desires so that we live apart from God.
It is only in Jesus that we can find true freedom. "If the Son sets you free, you will be free indeed." Jesus frees us from the slavery of sin and from being a puppet to our own desires
and in so doing frees us to belong to God and be counted as his family. He frees us from the consequences of this false freedom, from being separated from God and being left without meaning, to a life and purpose that is defined by love and joy that is found in knowing God. Essentially, the freedom we find in Jesus is the freedom of belonging – we are significant, we have a place in this world, we are loved by God. God has made us to know him and love each other.
We can only truly be free when we live for the purpose with which we are created.
~ Steve
There is much that is declared wrong and immoral in our society, but a lot of it is borrowed moral capital from the moral consensus built on Judaeo-Christian ethics. The more society moves away from God, the less that society is constrained by this moral capital. Interestingly, one of the impacts of this is in the increase of laws to curb the free expression of sinful actions and behaviour.
---
Jesus no longer is centre stage at Christmas. It is hard to see him through the crowd of big jolly men in red suits and pine trees covered with all sorts of bling. It is hard to see him in the press of Christmas shoppers frantically looking for that last little gift and the presents stacked on top of each other. Maybe he is censored in misplaced efforts to be politically correct and tolerant of others – edited out of the school Christmas performance and kept off TV and radio. He is pushed to the sides, taken off centre stage, but every now and then we catch a glimpse of the Jesus story in the hustle and bustle of Christmas – a nativity scene tucked away in the corner of a shopping centre, a Christmas Carol playing for the desperate present-hunters, a slogan declaring "Jesus is the reason for the season." To us, it does not feel right – Jesus deserves centre stage in our life and our society. What can we do to put him front and centre?
Strangely, having Jesus pushed to the margins at Christmas time, fits with the Christmas accounts we have in the Bible. His arrival on the stage of history is not among the people who make things happen, it is not among the merchants and the traders and the money makers, it is not among those who have piles of gifts and presents to give. Jesus appearance in the human world was not on centre stage, he enters in the wings and appears on the margins.
Jesus parents are from a little known village called Nazareth, its reputation inspiring one disciple to say, "Can anything good come from Nazareth?" Jesus is born in Bethlehem because the most powerful man in the Roman Empire, Augustus Caesar, wanted to count how many people he had in his empire in order to tax them. At his birth, he is placed in a manger, because the town was over full of travellers and the stable was the only place for them to stay. When he is about 2 years old his parents are forced to take him and flee to Egypt, because Herod did not like the idea of any competition for his throne and so is out to have him killed. Jesus is from a poor family, who are shuffled around the country by Emperors and Kings who exert their rule and flex their might. In the human world, it is the powerful and rich who stride on centre stage – the Augustus Caesars and Herod the Greats of this world. They live in palaces and their decisions impact the lives of everyone under them. Jesus is among the poor and the insignificant, he's at the margins with the powerless and lowly.
And yet, the Christmas narrative shows us something bigger at work, its momentum engulfing the great and the powerful. Jesus is not rich, but is counted with the poor and the downtrodden as Isaiah saw (Isaiah 53:3-4). By Caesar's decision to have a census, Jesus ends up born in Bethlehem – yet this fulfils a higher purpose – for Micah the prophet reported years before that God's King would be born in Bethlehem (Micah 5:2). When he and his parents are forced into Exile in Egypt, it fulfilled what was spoken by Hosea the prophet (Matthew 2:14-15). The events surrounding Jesus birth fit to a divine plan, so that even emperors and kings did what God had ordained centuries before. Jesus might be on the margins of our world, but he stands at the centre of God's purpose and plan for his kingdom.
In Jesus, we see this world's greatness turned up on its head. For here is the Son of God, marginalised by the powers and great ones of this world, and yet he stands at the centre of God's purpose. He shows that what this world calls great, is not what God calls great, but true greatness is found at the margins, with the unpopular, the poor, the outcast and downtrodden. It is Mary who says, "God has performed mighty deeds with his arm; he has scattered those who are proud in their inmost thoughts. He has brought down rulers from their thrones but has lifted up the humble. He has filled the hungry with good things, but has sent the rich away empty.
So when he came to Jerusalem, instead of a diadem of gold, a crown of thorns was thrust down upon his brow; instead of being honoured and exalted, he is beaten and led out of the city; instead of being seated on a throne, he is nailed to a cross and he dies with criminals. But then on the third he rises from the dead – the one who conquers death and is the true King of this world.